Free Download
Because we're lovely people, and because we don't want to deal with record companies, we are giving away our new album, "The Jellyfish will succeed where the Monkeys have failed".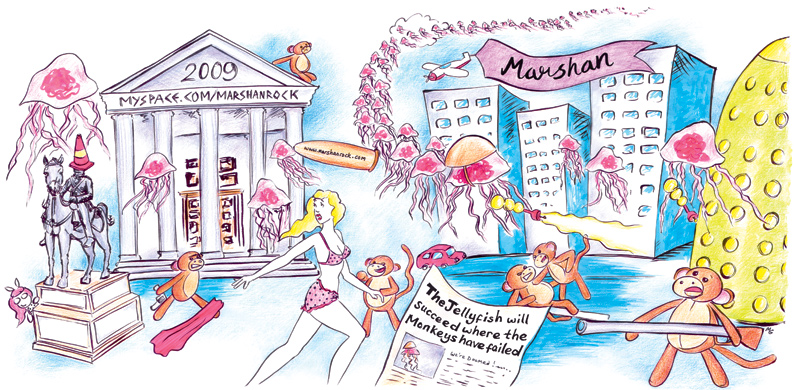 You can download it in the following formats (both 192kbps):
If you like what you hear, donations would be very welcome. The album cost well over £5000 ($8000US) to make. Anything you feel it's worth we would very much appreciate. You can donate as little or as much as you like by pressing the Donate button...
Get An Actual CD
We are also giving away real pressed CDs of the album. You can get these at any of our gigs, or if you donate at least £1.50 (UK) or £2 (International) we will post you one out if you ask. This amount only covers our postage costs, so if you want to donate something toward the music itself please add a little extra.
Join The Mailinglist
If you would like information on what we're up to please join the mailinglist. We'll keep you up to date with new releases and gigs.
Add Us On Myspace
You can also add us on Myspace.